Ongoing and Unique Activities
For dates, times and activity details please refer to our monthly magazine Going Dutch or view our online Calendar (login required). To login, use your AWC membership ID and PW given to you for GroupSpaces. GroupSpaces is where we manage our membership list and calendar of events. After you are logged in, you can view other member profiles, RSVP for activities/events, post comments and sign up for AWC sub-groups.
Ongoing Activities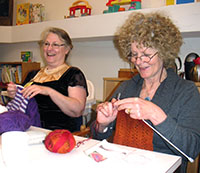 ---
MONDAYS – 9:30am Walkie Talkies (FREE)
TUESDAYS – 10-12pm Chat, Crafts & Cake (FREE)
TUESDAYS – 1-3pm Tennis League Dekker Tennis courts (€275 members)
WEDNESDAYS – 10:15-11:15am Pilates (€15)
MONTHLY – Book Club, Out to Lunch Bunch, Heart Pillow Project, and Wassenaar Coffee & Conversation
2016 Activities
RSVP to awcthehague.activities@gmail.com. Payment for all activities must be made within 5 calendar days of reserving or your name will be moved to a waiting list. Payment can be made in the Front Office by PIN or by bank transfer to the AWC account # NL42ABNA0431421757.
July
20 July Guided kayak trip Wassenaar at 9:30am – 1pm
27 July Daytime Book Club 10 a.m. to noon "Born a Crime" by Trevor Noah
August
24 Aug 24 Daytime Book Club 10 a.m. to noon "Moonglow" by Michael Chabon
September
11 Sept A ceremony of remembrance and hope 2:30pm – 4:30pm
13 Sept Fall Kick-Off Evening Session 6pm – 8pm
14 Sept Fall Kick-Off Day Session 10am – 2pm
19 Sept Prinjsesdag Parade & Buffet Luncheon at 11am – 3pm
28 Sept Daytime Book Club "Commonwealth" by Ann Patchett
---
AWC Guest Policy
Guests are welcome to participate in AWC activities and tours on a limited basis. As a nonmember, a guest is limited to attend two functions per calendar year and will be charged an additional nonmember fee. Only Members are entitled to use babysitting services.