Welcome to our new AWC calendar.
Out to Lunch Bunch
May 15 @ 12:00 pm

-

2:30 pm

UTC+0
Out to Lunch Bunch: May – In Delft
Café Brasserie Huszár is located in the former office buildings of the steel company Royal Braat, that produced iron and steel decorations for buildings in the art nouveau style. Production halls were built outside the city center of Delft, but the large office was built at the Hooikade. Naturally, the building had steel windows from its own production. Elsewhere in the building is a four-story decorative stained-glass window, designed by the Hungarian artist Vilmos Huszár, for which the restaurant is named. The word "Huszár" (Huzaar, in Dutch) means "soldier on horseback" and is pictured in the logo. We will not be able to see the stained-glass window but will have a nice lunch: a combination of sustainable and organic products, with great service.
To sign up for this Out to Lunch Bunch outing, please contact Greetje Engelsman at activities@awcthehague.org.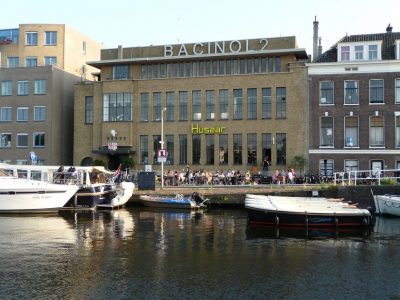 If you're interested in exploring new restaurants, join us once a month for lunch. A different restaurant is selected each month, and recommendation are always welcome. If you have questions, please contact Greetje Engelsman.
NOTE: Location and date varies – Food and drink at your own expense
For paid events
Payment Options and additional fees for Events with tickets to purchase
——————————————————————————————————-
We accept 3 payment types. Your total price will include additional merchant fees (see below). If you have a Dutch bank account, then using bank transfer is recommended.
Bank transfer – No additional fees
PayPal – 3.4% of total amount + .35 cents
Credit cards – 3.0% total amount + .25 cents