Help is at Hand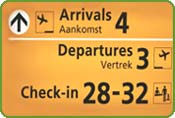 Here's a few links and a brief overview of information to help you learn more about living in The Hague.  We suggest you start your research with The Hague International Center, of which we are an official partner.
Houses and apartments
Finding a house or apartment will be one of the most important decisions you'll make when planning your move. In general, Dutch houses are compact and utilitarian. Similarly, appliances such as refrigerators and washing machines are smaller than in the U.S.  Closets tend to be considered furniture and not a permanent fixture in the house.  Whether buying or renting, expats may want to work with a realtor (makelaar) or a relocation agent.
Be sure to use a real estate agent registered with the Dutch Association of Real Estate Brokers (Nederlandse Vereniging van Makelaars).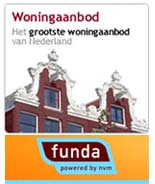 The Dutch rent in three distinct categories:
Basic or unfurnished (ongemeubileerd): no appliances, no furniture, no light fixtures, no curtains, etc.
Partly furnished (gestoffereerd): appliances only, and possibly no closets
Fully furnished (gemeubileerd): appliances and modest furnishings
www.funda.nl is a popular property search site.
Visit www.expatica.com for a more in-depth look at areas, issues and advice about the housing situation.
Cars and driving licenses:
The Hague, like most large Dutch cities, is densely populated and crowded with narrow streets, which could make driving stressful.  The road signs may be unfamiliar and most streets have a dedicated bicycle lane. Drivers need to understand that cyclists (fietsers) always have the right of way, and if there is an accident it is almost always the fault of the party driving the car.
For information about registering your vehicle in the Netherlands, visit RDW.
The ANWB, is similar to AAA in the U.S., and provides roadside assistance for an annual fee.
For additional information and questions about driving please contact the RDW (Dutch Road Traffic and Transport Authority) at The National Transport Authority or the Ministry of Foreign Affairs.
Getting around:
The best way to get around and see The Hague is by bicycle. People of all ages ride their bikes at all times of day, in all weather, and sometimes with 2-3 children on board. There is no need to have a fancy bike here; the typical Dutch bike is a black, no-frills, sturdy bike that is less attractive to the fairly abundant bike thieves. There are many stores selling both new and second-hand bikes. A word of caution for pedestrians: Be careful when cross a bike lane, because cyclists are not happy or kind when pedestrians wander into them recklessly.  "Let op!".
Public transportation:
Trams, buses, metro, and trains use the OV-Chipkaart, which is the suggested way of paying for public transport.  However, daily and one-way tickets can also be purchased any train station or from a local tourist bureau (look for "VVV").  For additional ticket information, please visit the National Rail Service.
Important tip: If you buy a 2nd class train ticket, make sure that you sit in a 2nd class car!  While there is not a great deal of difference in the cars, you will be removed and fined if you sit in the 1st class car without the correct ticket.
9292 is a website that helps you plan your route using all modes of public transportation.  This can be a good supplement to Google Maps.
Schools:
The Hague offers not only good local schools, but also several international schools.