Help is at Hand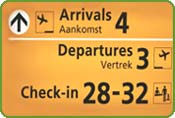 These topics may come in handy when you are thinking about relocating to the Netherlands. They are just a brief view into some of the issues that expats are confronted with when they move to The Hague. We hope that these will provide some tips to help you plan your move and assist in making the transition smoother. The Hague has a wonderful Welcome center and Expat Help Desk, which is a great place to start!
[clear]
Houses and apartments
Finding a house or apartment may be one of the most important decisions that one will make when considering the move to The Hague. On the whole, Dutch houses are very compact and utilitarian. Similarily, appliances such as refrigerators and washing machines are smaller than in the US. Closets tend to be considered furniture and not a part of the house. Whether buying or renting, an expat will most likely work with a makelaar (Dutch for realtor) or a relocation agent.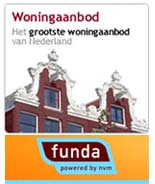 The Dutch rent in three distinct categories:
Basic or unfurnished (ongemeubileerd): no appliances, no furniture, light fixtures, curtains, etc.
Partly furnished (gestoffereerd): appliances only, and possibly no closets
Fully furnished (gemeubileerd): appliances and modest furnishings
http://www.funda.nl is the NVM's property search site
[clear]
When choosing a neighborhood or section of the city to live in, consider the following factors:
– Proximity to public transportation
– Car parking access if you will own or lease a car. This can be difficult to come by.
– Proximity to office and/or school
– Type of neighborhood
– Proximity to shopping centers
The Hague, like most large Dutch cities, is densely populated and crowded with tiny streets, therefore making travel by automobile a very stressful experience. Visit www.expatica.com for a more in-depth look at areas, issues and advice about the housing situation.
Cars and driving licenses:
Americans driving in the Netherlands for the first few months find it a stressful experience. The roads are considerably smaller, the signs are foreign, and there are many, many cyclists who share the road with cars and trams. One needs to know that cyclists (fietsers) always have the right of way, and if there is an accident involving a car and a bike – it is almost always the fault of the party driving the car.
If you have, or intend to buy, a car in the Netherlands, you must comply with a number of legal requirements. Some of the requirements are:
– Registration certificate transferred to your name (through RDW; see below)
– You must take out car insurance
– Pay road tax (may not apply)
Netherlands residents are required to have a Dutch driver's license to drive a car. You are a resident if you spend at least 185 days during the calendar year in the Netherlands. However, if you have a driver's license that has been issued in certain EU countries, you are entitled to drive in the Netherlands on your foreign license for a year after registering as a Dutch resident. You must be 18 years of age or older to apply for a license.
For general questions about driving licenses, contact the RDW (Dutch Road Traffic and Transport Authority, at The National Transport Authority- telephone number in the Netherlands 0900 0739) or the Ministry of Foreign Affairs, Protocol Department, for more information.
Getting around:
The best way to get around and see The Hague is by bicycle. People of all ages (4 – 90+ years) ride their bikes at all times of day, in all weather, and sometimes with 2-3 children hanging on in the front or back. There is no need to have a fancy bike here; the typical dutch bike is a black, no-frills, sturdy bike that is less attractive to the fairly abundant bike thieves. There are many bike stores selling both new and second-hand bikes. A word of caution for pedestrians- be cautious of the bicycle path, because cyclists are not happy or kind when pedestrians wander into them recklessly – "Let op!".
Public transportation:
Trams, buses, and metro trains now use the OV-chipkaart, the new means of payment for the public transport system. This smart card is the size of a bank card and contains an invisible chip. The OV-chipkaart can be loaded with credit with which you can travel anywhere within the Netherlands, or with a travel product such as a single or season ticket. There are reduced rates for senior citizens, students and children.
You can choose from a personal (requires photo), anonymous, and disposable cards (tourists must use either the anonymous or the disposable card). The disposable card can be purchased from vending machines at stations, tobacco shops, convenience stores or supermarkets. The anonymous OV-chipkaart can be bought at the ticket office and vending machines at the major stations. These cards allow the holder to travel immediately. The personal OV-chipkaart can be purchased from your public transport company or the OV-chipkaart Customer service department 0900-0980 (€ 0,10 per minute).
How does it work? Journey costs are per kilometre. Simply ensure your euro total has enough to see you to the end of your journey or has a valid travel product. Card readers will be at the stops, the stations or on the transport itself: hold your card to the reader as you board to check in, and again as you leave to check out, and the journey cost or product will be deducted. The machine's screen will display the trip cost and the total remaining on your card.
In The Hague: in addition to the OV-chipcard, you can still use a (paper) season ticket or HTM tickets like the 24-hour day ticket. Passengers can also purchase tickets from the bus or tram driver (you must have the card to travel on the Metro!).
The rules of the transport company concerned are applicable when traveling with a dog and/or bicycle. In general, you are not required to pay for small dogs that can travel on your lap. The same applies to most folding bicycles but specific conditions may be applicable. Please contact the transport company concerned for further information.
If you have to pay for your dog or bicycle, you can load these travel products onto your OV-chipkaart at the vending machine.
For more information visit www.ov-chipkaart.nl
Trains are another popular form of transportation in the Netherlands, and throughout Europe. There are many different types of tickets that one can purchase depending on the time and frequency of travel. Trains run at all hours and are the transportation mode of choice for many EU excursions. Please check the National Rail Service website, which is also in English, for more information.
For all modes of public transportation, one can get routes and timetables from the main train station of the city or from a local VVV tourist bureau.
Schools for your children:
Choosing and enrolling your children in a school in the Netherlands, especially in The Hague, can be frustrating. The Hague offers not only good local schools (some with two streams: instruction offered in the local language and/or English), but also international schools (British, American, French, European, etc), as well as those that follow certain teaching philosophies and methods, such as Montessori and Waldorf. Choosing a school as soon as you are contemplating the move and getting your child on a waiting list seems to be the best way to handle the school shortage issue. Some of these schools have a three to four year waiting list! Children in the Netherlands are obligated to go to school at the age of four.
The Ministry of Education, (079) 323 23 23
Foundation of International Education, (070) 353 26 59
American School of The Hague
International School of The Hague
The British School of The Hague
Housing Tips and Links
NVM: Be sure to use a real estate agent registered with the Dutch Association of Real Estate Brokers – Nederlandse Vereniging van Makelaars (NVM).
www.nvm.nl
Relocation Agencies:
A relocation agency can provide invaluable help, arranging the many details which accompany a move to the Netherlands. A local agent can work with you to make sure all the necessary paperwork and steps are completed, and can provide lots of practical advice.
Cars and Driving
RDW
For a page in English with a downloadable brochure "Registering Your Car or Motorcycle in the Netherlands":
RDW's brochures page
ANWB
The ANWB, similar to the AAA motor club in the US, provides breakdown service and roadside assistance for an annual fee, and offers travel planning, maps, and guides in their shops.
Transportation Tips
Important tip: If you buy a 2nd class train ticket, make sure that you sit in a 2nd class car! While there is not a great deal of difference in the cars, you will be removed and fined if you sit in the 1st class car without a corresponding ticket!
You cannot buy a ticket on the train, you must buy a smartcard ticket prior to getting onboard. For an excellent demonstration on ticketing, see the National Rail Service website: www.ns.nl
www.amsterdamtips.com: Is a great resource for visitors to The Netherlands. For questions about train travel and which ticket to buy before you board, please click here for their site. NS has permanently abolished paper train tickets and has moved over fully to OV-chipkaart (smart card) tickets.
9292: Is a website that helps you plan your route using all modes of public transportation. http://9292.nl/en#l