Let's get together and have some fun!
We have a variety of meet-up groups and sub-clubs within AWC The Hague. Some meet weekly while others meet monthly or quarterly with no obligation to attend all gatherings. If you would like to get out, meet some other ladies and have some fun, consider joining a group.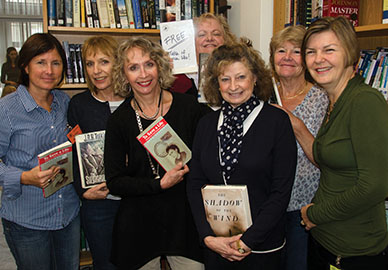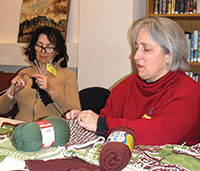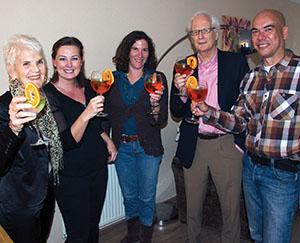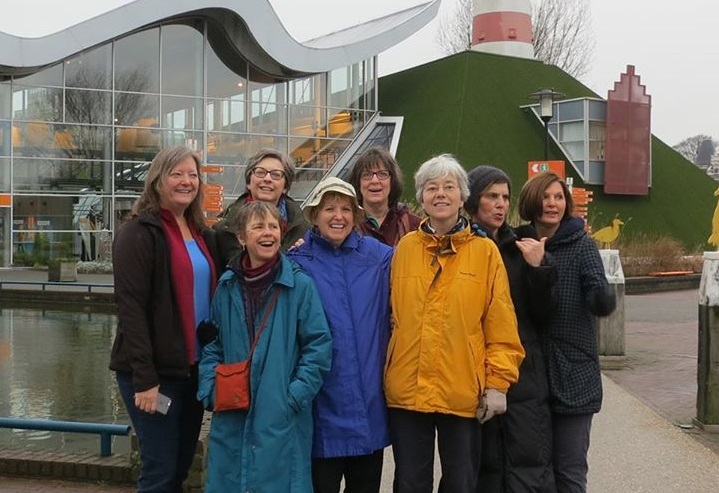 Book Club
Calling all readers! We have a daytime and evening meetup. You may choose to drop in once or twice, or attend every month. One Member of the group shares a snack and leads the discussion; the AWC provides coffee.
The daytime book club meets on the last Thursday of every month (with a few exceptions).
The Evening Book Group would love to have you join us this year. We meet at the clubhouse in the evening on the third Wednesday of each month, with some alternative dates when that Wednesday is a public holiday or school vacation.
Chat, Crafts & Cake
Let's get creative! The AWC will be open to all crafters. If you've been looking for an open space large enough to lay out that king-size quilt, or need more table space to organize your photo albums or scrapbooks, or just need an excuse to stitch, pack up those supplies and bring them to the Clubhouse so you can chat with fellow AWC Members and visitors while you work. Each week, a different Member will bring a cake made from a never-before-tried recipe for tasting and critiquing. We're sorry, but babysitting is not available and thus we can't accommodate children. Questions? Contact: Suzanne at awcthehague.crafts@gmail.com.
Tuesdays
10 a.m. – Noon
FREE
Visitors Welcome!.
Dinner Club
Are you interested in sharing dinner at home with AWC friends and spouses/partners? Four times per year, dinners will be planned and you will dine with a different group of people each time. The Dinner club coordinator will set the dates, place couples (or individuals) randomly, and assign the hostess/host couple. Then, each hostess/host couple will set a theme and guests will be asked to prepare a dish. This is a fun way to share an evening with new AWC friends while enjoying a great dinner! Locations and Meals Vary
Walkie Talkies
Taking a walk with friends is the perfect way to start your week! Join us for an energetic walk and talk. We meet in front of the Clubhouse each week and then walk to a variety of destinations between the beach, woods and city. Occasionally, we take longer walks which we announce on the AWC Facebook Group.
Mondays
9:30 a.m.
FREE
WWDP – Women with Dutch Partners
Our WWDP coordinator plans ladies-only lunches as well as a variety of events for couples or families. To be added to the WWDP mailing list or to RSVP for a specific event, please contact wwdp@awcthehague.org.
See our latest magazine or member calendar for updates.