Join a group!
We have a variety of meet-up groups within the AWC. Some meet weekly, while others meet monthly or occasionally, with no obligation to attend all gatherings.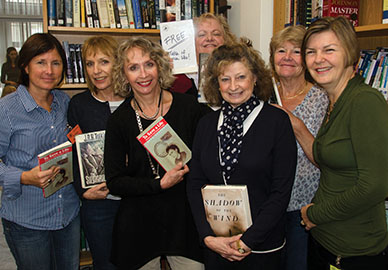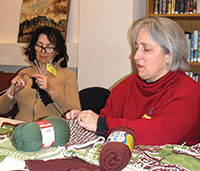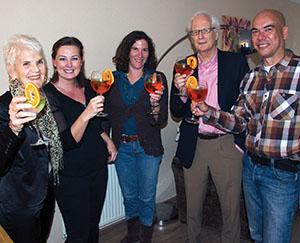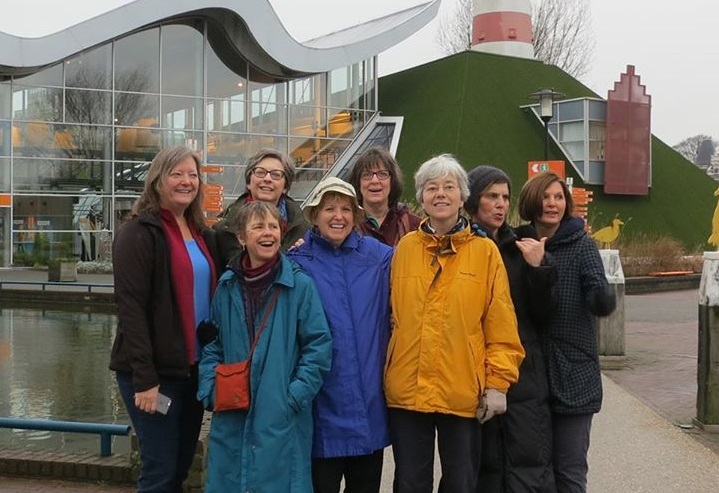 Book Club
Calling all readers! We have a daytime and evening meetup. You may choose to drop in once or twice, or attend every month. One Member of the group shares a snack and leads the discussion; the AWC provides coffee.
The daytime book club meets on the last Thursday of every month (with a few exceptions).  For details, please contact Teresa Mahoney.
The Evening Book Group meets at a Member's house on a Wednesday each month.  For details and the monthly location, please contact Dena Hagerty.
Chat, Craft & Cake
The AWC welcomes all crafters. Whether you are a quilter, a scrapbooker, or just need a place to stitch, pack up your supplies and bring them to the Clubhouse every Tuesday morning at 10 a.m. Each week, a Member brings a cake made from a never-before-tried recipe for tasting and critiquing. We're sorry, no babysitting is available. Questions? Contact Suzanne Dundas.
Walkie Talkies
Taking a walk with friends is the perfect way to start your week! Join us for an energetic walk to various destinations, including the beach, through the woods, and into city. Occasionally, we take longer walks which we announce on the AWC Facebook Group.  We meet at the Clubhouse every Monday at 9:30 a.m.
WWDP – Women with Dutch Partners
Members with Dutch partners get together for organized events, which include lunches, dinners, and an annual holiday party.  Partners are invited to some activities.  To be added to the WWDP mailing list, please contact us.