Great reading for the newcomer from The AWC
The AWC publishes its own magazine as well as essential guides full of information about living in the Netherlands. Whether you are planning a move or are a long-term or permanent resident, these books provide invaluable advice about life in the Netherlands.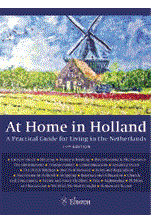 At Home in Holland
Moving to a new country can be baffling, especially when you do not speak the language. But with time-tested, friendly advice on what to expect when you move to the Netherlands, At Home in Holland remains THE essential reference for everyone new to or living in the Netherlands.
"At Home in Holland" is included with your AWC membership and is distributed to new members at the front office."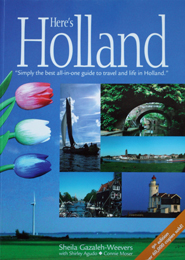 Here's Holland
By AWC Member Sheila Gazaleh-Weevers. Here's Holland is a comprehensive guide to the best that Holland has to offer. This well-researched practical guide is a vital resource for expats and tourists. No other book covers so much, so well. Visit the AWC Front Office to buy your copy for €17.50.