The AWC The Hague is a home-away-from-home for women from more than a dozen countries with an affinity for America. Founded in 1930, our non-profit organization is run solely by volunteers. We are dedicated to providing opportunities for social and educational activities for English-speaking women. We actively engage in philanthropic and community service projects in The Hague region, throughout the Netherlands and in the larger global community.
The AWC Clubhouse, centrally located in the Statenkwartier, is the venue for many of the Club's activities, including General Meetings, Craft Group, Kids' Club and Book Club as well as potlucks, wine tastings and fitness classes.
Activities
If you are an AWC member, join the fun while making new friends by getting involved with one of our weekly or monthly On-Going Activities, tours or our unique One-of-a-Kind Activities
November
15 – General Meeting and Potluck
22 – Thanksgiving Ceremony Pieterskerk Leiden
27 – Special Chat, Craft and Cake
December
6 – Democracy and Royalty in NL
11/12 – Aachen Christmas Market (signup before Nov 13th)
13 – AWC General meeting Dec
19 – AWC out to lunch bunch Christmas Lunch
20 – Thirsty Thursday
Important Website Updates Coming soon!
We will be transitioning from using GroupSpaces Member Directory and Calendar to using those features on our own Website. If you have questions about this, please contact our Webmaster Julie Otten.
Nov 19th – 21st: New Website login ID's and Passwords will be sent out to members via email.
Nov 19th – 21st: Login and view your new member page.
Dec 1st – Start using AWC website Events Calendar to RSVP and Pay for activities, events and tours.
Dec 31st – Group Spaces access ends. It will not longer be used.
Come for a visit!
If you have questions about your Membership or any other aspect of the Club, don't hesitate to call or visit during regular Club hours. Our Front Office is manned on Tuesdays and Thursdays from 10 a.m. until 2 p.m. If the Front Office is closed, please email us or leave a message and someone will get back to you as soon as possible.
Join us!
You don't need to be an American to join! Membership is available to you if you are at least 18 years of age, hold a US passport, are married to a US citizen, or have an affinity with the US. For more information about the AWC The Hague, please visit our membership page.
Read the latest monthly magazine!
Members receive our fun and informative magazine, Going Dutch, an English-language magazine published from September through June (Eight issues per year) by the American Women's Club of The Hague. The magazine acts as a bridge between expatriate Americans and the Dutch community. Circulation varies between 300-400 recipients per month, which includes our membership as well as organizations throughout the local community. View and Download your copy today.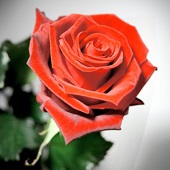 Its stem symbolizes continuity with the past. Its leaves, those who work with you. The thorns, the difficult decisions you have to make. The flower is the result of your efforts, its color the delicacy with which you accomplish your task. –
Become a Member
You don't need to be an American to join! Membership is available to you if you are at least 18 years of age, hold a US passport or are married to a US citizen or have an affinity with the US. Apply today.
Events
Don't miss out on our semi-annual Kick Offs and annual Holiday Bazaar. We also host philanthropic special events that donate a portion of the proceeds to charity.