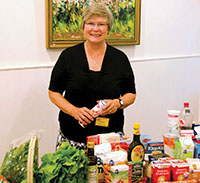 In an effort to help you settle in The Netherlands, our Newcomers Activities will provide insight into life in your new country. Please note, these activities are open to all Members, regardless of how long you have lived here. In fact, the participation of long-time members is appreciated. All Newcomer Activities are FREE. however, transportation and meals, if any , are at your own expense.
Dutch products classes and walking tours are just a few of the activities planned.
View our Events Calendar for upcoming Newcomer activities. Be sure to RSVP for all Newcomer Events on the calendar or with awcthehague.newcomers@gmail.com so we can make restaurant reservations.
Join our team – Volunteer for Going Dutch!
If you like to write, you dream in InDesign, or you review things until every detail is correct, then becoming a part of our fun team is the thing for you! We are always looking for proofreaders, photographers and writers with a few hours to spare every month. We are also looking for an advertising manager! Please drop us a line if you are interested.