A Legacy of Giving Back
The AWC has been actively involved in philanthropic activities, both at a local and global level, since as early as 1932. That year, HRH Queen Wilhelmina opened the AWC Holiday Bazaar that was held for the benefit of a hospital in The Hague. Other funds raised over the years were donated to the Sophia Institute in Scheveningen for children with tuberculosis, the Juliana Children's Hospital, Bronovo Hospital, and many others.
Since 2002, the AWC has raised over €1 million to benefit local breast cancer research, education and advocacy and was instrumental in the formation of the Pink Ribbon Foundation in the Netherlands. In 2011, the AWC held its first Hearts & Minds Gala to support children and families affected by autism resulting in donations of € 50,000 to two local autism organizations: Lighthouse Special Education and Stichting Papageno. In 2012, the gala was held again, raising an additional € 40,000 for Lighthouse and Papageno.
Save the date for our annual HOLIDAY BAZAAR. The American Women's Club of The Hague invites you, family and friends to support and enjoy this wonderful event.
This holiday celebration gives you the opportunity to find that unique gift, for which you've been searching. There will also be a wide variety of baked goods, jams, oils, honey and spices. There will also be beautiful ceramics, artwork, wide range of unique hand-crafted jewelry and clothing items, men's gifts, wine, children's gifts, and so much more.
There will be activities planned just for the children, and even Santa Claus will make an appearance. Visitors may pay with cash, PIN or credit card. For anyone interested in volunteering to help on the Bazaar days or helping bake prior to the weekend, please sign up at the September kickoff meeting or stay tune for sign up information in the next Going Dutch.
Three non-profits were chosen for The AWC 2016 Gala's beneficiaries: Look Good Feel Better for women at MCH Antoniushove in The Hague, Netherlands, Stichting SPOSA Child (Save and Protect our Sexually abused child) and Stahili. 30K was raised and each beneficiary was given 10,000 Euros.
In 2017 one additional organization was added, The AWC 2017 Gala's beneficiaries: the Center for Personalized Cancer Treatment (CPCT), Stichting SPOSA Child (Save and Protect our Sexually abused child) and Stahili. 30K was raised and each beneficiary was given 10,000 Euros.
Gala Website: www.redwhiteandbluegala.com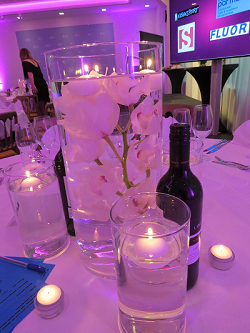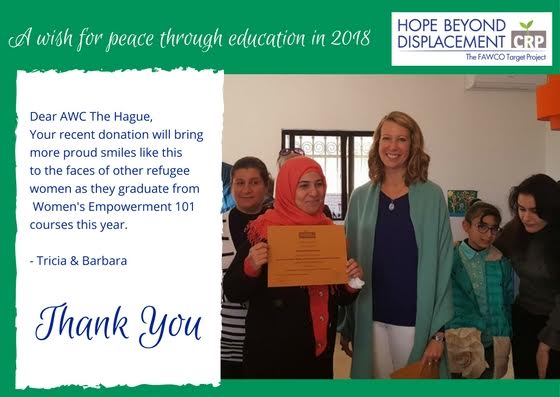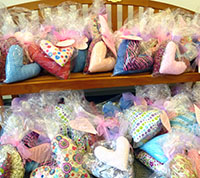 Heart Pillow Project
The AWC continues to make heart-shaped pillows for women recovering from breast cancer surgery in four local hospitals. A set of pillows (one large pillow for under the arm plus one small pillow for cushioning a car seatbelt strap) is packaged with a bow and a bi-lingual message signed by a volunteer. We are so proud to continue to provide women with something not only practical, but comforting as well. No sewing skills are required to help with this project.
For questions email us at awcthehague.heartpillow@gmail.com. We meet monthly! See our calendar or the latest Going Dutch Magazine for details.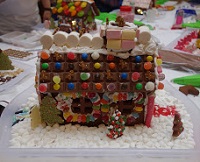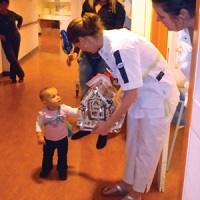 Gingerbread houses
A fun, meaningful way for AWC Members to get into the Christmas spirit was to make authentic German gingerbread houses from scratch and then donate them to local organizations. Over the course of several afternoons, we joyfully mixed and baked dough, made icing and constructed the houses and yards. Then we decorated them with colorful candies, peppermints and chocolates, including stained glass windows made with red gelatin.
Afterwards, we proudly delivered our beautiful houses to local organizations, including Bronovo Hospital's oncology, labor, and children's wards; the Leger des Heils (Salvation Army) Women & Children's shelter; and Vliet en Burgh, the Leger des Heils children's foster home in Voorburg. Needless to say, they were all thrilled to receive such a symbolic gesture of holiday joy.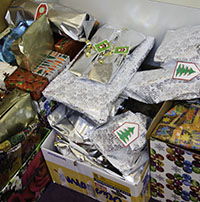 Sinterklaas Toy Drive
Annually we hold our Sinterklaas Toy Drive for disadvantaged children. Hard economic times make the holidays even harder for these children. The outpouring of generosity from our Members was heartwarming. We held several workshops for organizing and wrapping the many gifts.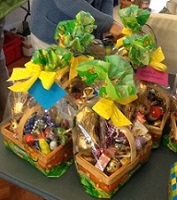 Easter Candy Drive
Starting in the spring of 2011, the AWC has hosted an annual Easter candy drive to assemble Easter baskets for the children residing at Vliet en Burgh, the Leger des Heils (Salvation Army) foster home in Voorburg. Chocolate bunnies, eggs and chickens, Easter grass and candy of all colors and flavors came pouring in, including toddler-safe treats and plush toys for the babies. Members and their children gathered at the Clubhouse for cupcakes and camaraderie as we assembled and decorated enough Easter baskets for every child at the home.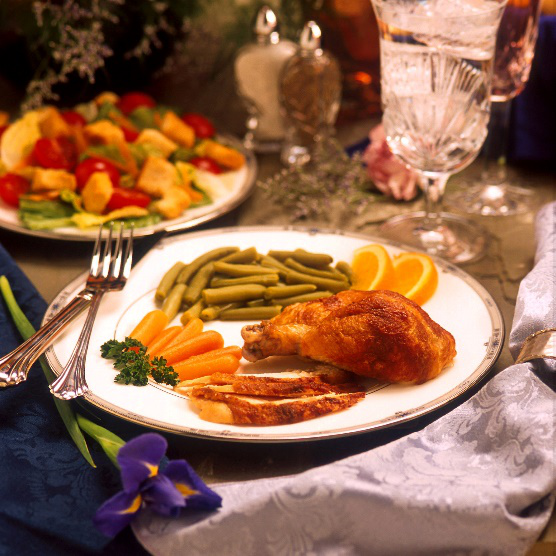 TLC Dinners
We want to share a bit of TLC with some women outside or inside our Club who are experiencing personal struggles and could use a hart onder de riem (heart under the belt) as the Dutch say. We want to provide an opportunity for women to put their troubles behind them for a few hours and maybe make some new friends, to support one another and make connections. Our goal for this project is to have these women walk away after a relaxing evening and see that the AWC is an organization determined to make a difference in the lives of those around us.
Help Us Help Others
This rich history of generosity would not be possible without the support of our Member volunteers. If you are interested in joining our efforts and making lifelong friends in the process, please contact awcthehague.philanthropy@gmail.com.
Likewise, if there is a particular cause or organization close to your heart that you would like the AWC to support in some capacity, please let us know. We are grateful for your input.