A Legacy of Giving Back
The AWC has been actively involved in philanthropic activities, both locally and globally, since as early as 1932, when HRH Queen Wilhelmina opened the first AWC Holiday Bazaar that was held for the benefit of a hospital in The Hague. Since then, and throughout the years, funds have been raised for various charitable organizations. These include the Sophia Institute in Scheveningen for children with tuberculosis, the Juliana Children's Hospital, Bronovo Hospital, Stahili in Kenya which is a human rights organization for children, and SPOSA in the Philippines which helps save girls from sex trafficking.
Since 2002, the AWC has raised more than €1 million to benefit breast cancer research, education and advocacy, and was instrumental in the formation of the Pink Ribbon Foundation in the Netherlands. In 2011 and 2012, the AWC held the Hearts & Minds Galas to support children and families affected by autism.  The two events raised €90,000 for Lighthouse Special Education and Stichting Papageno.
Submit a request for support
The American Women's Club (AWC) of The Hague contributes to local, national, and international nonprofit organizations. If you would like to submit a request for support from our AWC, please fill out the Community Services Grant Application and send it to awcthehague.community@gmail.com.
Red White & Blue Gala
Three non-profits were chosen for the 2016 Gala beneficiaries: Look Good Feel Better for women at MCH Antoniushove in The Hague, Stichting SPOSA Child (Save and Protect Our Sexually Abused child), and Stahili.  In 2017, the Center for Personalized Cancer Treatment (CPCT) joined Stichting, SPOSA, and Stahili as beneficiaries.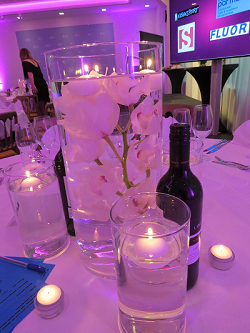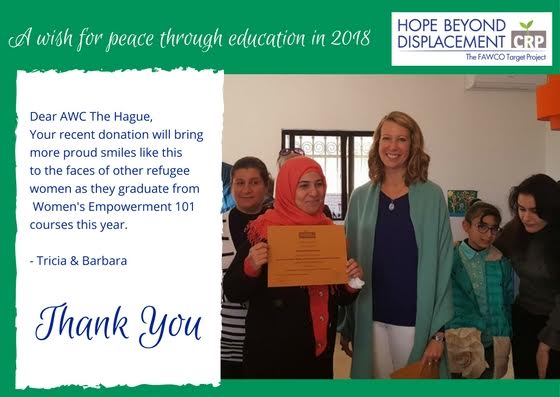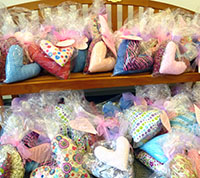 Heart Pillow Project
The AWC makes heart-shaped pillows for women recovering from breast cancer surgery in four area hospitals. A set of pillows is packaged with a bow and a bilingual message signed by volunteers. We are proud to continue to provide something not only practical, but comforting as well. No sewing skills are required to take part in this project.
For questions email us. Check the calendar or the latest issue of Going Dutch for dates and details.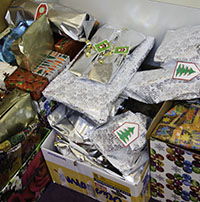 Sinterklaas Toy & Toiletry Drive
Our Members generously donate toys and toiletries every holiday season. We collect toys for disadvantaged children, and items for women who may be having a difficult time.  The gifts we wrap and the bags we assemble are delivered to a shelter in The Hague.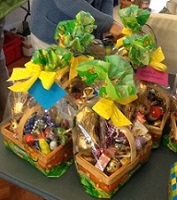 Easter Basket Drive
Since 2011, our AWC has hosted an annual Easter basket drive.  Our Members donate toys and candy, fill Easter baskets, and donate them to area non-profits.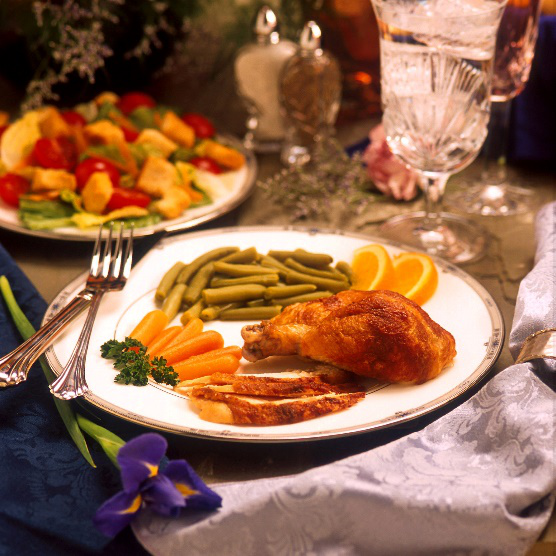 TLC (Tender Loving Care) Dinners
Every February, our Members provide a relaxing evening for women who may be experiencing personal struggles and could us a hart onder de riem (heart under the belt) as the Dutch say.  These women are nominated by area nonprofits, and by our own Members.  We host a catered dinner at our Clubhouse and for a few hours, our guests are able to relax, make new friends, and realize they have the support of the AWC.
Help Us Help Others
Our rich history of generosity would not be possible without the support of our Members, all of whom are volunteers.  If you are interested in learning more about our philanthropic efforts, please email us.  Likewise, if there is a particular cause or organization close to your heart that you would like the AWC to support in some capacity, please let us know.