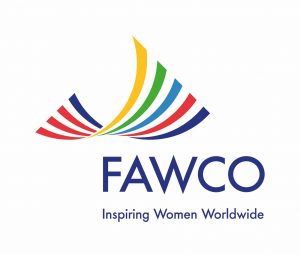 ---
Members of the AWC The Hague are automatically members of FAWCO.
Founded in 1931, FAWCO is an international network of independent volunteer clubs and associations comprising 62 member clubs in 31 countries worldwide, with a total membership of around 10,000. FAWCO serves as a resource and a voice for its members; seeks to improve the lives of women and girls worldwide, especially in the areas of human rights, health, education and the environment; advocates for the rights of U.S. citizens overseas; contributes to the global community through its Teams and The FAWCO Foundation, which provides development grants and education awards. The organization is a global women's NGO (non-governmental organization), and since 1997, FAWCO has held special consultative status with the UN Economic and Social Council.
FAWCO as a Resource for You! There are so many benefits and resources available.
FAWCO helps you connect with other expat Americans around the globe, and keeps you informed with helpful news you need to know while living overseas. The website is a great resource; you can sign up for a variety of newsletters about important subjects that affect you (tax and banking issues, voting, citizenship, education, environment, violence against women and children, health issues, global cultures and more). You can also apply for various scholarships for yourself and family members.
Our Club has a FAWCO representative who is available via the e-mail [ fawco@awcthehague.org ] to answer any questions.